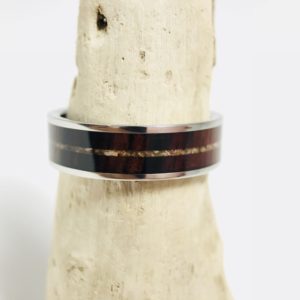 I always tell folks that making titanium and Damascus rings is a precision event. However, making cremation rings is an emotional event for me. I put my heart into everyone of them – Philip George
___________________________
Cremations rings are a big part of what we do at Stellwagen. We make memorial rings using human cremated remains and also pet cremains. The feedback that we get from our customers is truly inspirational and very motivating. Memorial rings have brought peace to so many and we're truly grateful for the opportunity to make them.
As you browse through our ring collection, you will see that some of the rings are categorized as cremations rings. Please keep in mind, almost any one our rings can be turned into a memorial ring. If you find something that you like and it's not categorized as a cremation ring, we'll figure out a way to add the cremation ashed to it.
Check out our ring collection here:
As always, please feel free to reach out to us with any questions.
Stellwagen Designs