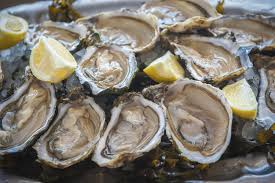 We're super excited to announce that Stellwagen Designs has been accepted to participate in the 2018 Wellfleet Oyster Festival.  Shuck Yeah!!  You know how much we love oysters.  Heck we put them in many of our rings.  We plan on bringing some very unique pieces, some one-offs just for the fest and of course with Wellfleet oyster shell in them.
Stop by and say high, we'd love to see you!
Our booth location is TBD but we'll send out an announcement as soon as we know more.